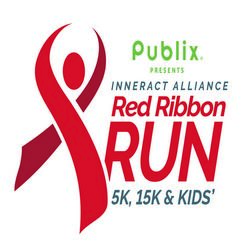 Red Ribbon Run
Red Ribbon Run
InnerAct Alliance is proud to announce a great change in the Red Ribbon Run Event for 2019! This year we will offer a 15k rather than a Half Marathon which we believe will enable more athletes to run/walk and families to catch ALL the races that day.We will continue to have the 5k as well and encourage teams from corporations, organizations and even neighborhoods to compete in the 2019 TEAM Challenge. As many as 10 runners can compete per team and the winner will be determined by the top 4 scores.
Race Distances
Red Ribbon 15k
Red Ribbon 5k
Red Ribbon Kids' Run
Are we missing results?
Let us know and we'll get them added.
This website uses cookies to improve user experience. By using our website you consent to all cookies in accordance with our
Privacy Policy