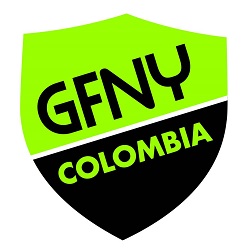 GFNY Colombia
GFNY COLOMBIA 2019
Colombia es un país de ciclistas y para ciclistas: sus paisajes, regiones, variedad de climas y topografía, sumados a la hospitalidad y tradición en este deporte, la hacen un destino especial. Pero además, Colombia es la tierra de algunos de los mejores escaladores del mundo gracias a lugares como Bogotá y sus alrededores, que han servido de patio de recreo donde varios campeones han formado sus piernas y forjado su tenaz carácter.
Race Distances
EL Y ELLA MAS DE 90
EL Y ELLA MENOS DE 90
EQUIPOS DE 4
GRAN FONDO
HIM & HER -90
HIM AND HER +90
MEDIO FONDO
TEAM COMPETITION
Are we missing results?
Let us know and we'll get them added.
This website uses cookies to improve user experience. By using our website you consent to all cookies in accordance with our
Privacy Policy