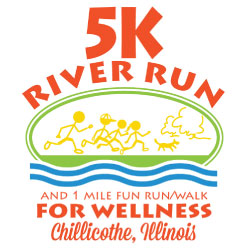 Chillicothe River Fun Run
2019 Chillicothe River Run 5K and Fun Run
This is a very fast 5K and a 1 mile fun/run walk. It is flat,scenic,and many personal bests have been set here!! We have (awesome) t-shirts (very colorful) so register early. Plenty of sandwiches, fruit, water and entertainment. A must do FUN event!!! All profits go to youth activities thru the Chillicothe Optimist Club.
Race Distances
1 Mile Fun Run/Walk
River Run 5K
Are we missing results?
Let us know and we'll get them added.
This website uses cookies to improve user experience. By using our website you consent to all cookies in accordance with our
Privacy Policy