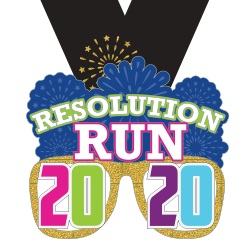 Resolution Run
33rd Annual Resolution 5K RUN/WALK
It's time! You promised in your New Year's Resolution to start on that fitness program. Here it is a 5K Run/Walk to make your resolution count. What's not to like? Get up at the crack of dawn & get sweaty with some old friends or maybe make some new ones. 80% of success is just showing up.See you there!
Race Distances
5K Run
5K Walk
Are we missing results?
Let us know and we'll get them added.
Sponsors
This website uses cookies to improve user experience. By using our website you consent to all cookies in accordance with our
Privacy Policy