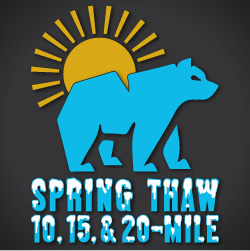 Spring Thaw
44th Annual Spring Thaw
This unique event, in beautiful North Park, allows racers to choose 10, 15, or 20 miles when they register, but may change up or down on race day DURING the race depending on how they feel.
Race Distances
10 Mile Race
15 Mile Race
20 Mile Race
Are we missing results?
Let us know and we'll get them added.
This website uses cookies to improve user experience. By using our website you consent to all cookies in accordance with our
Privacy Policy