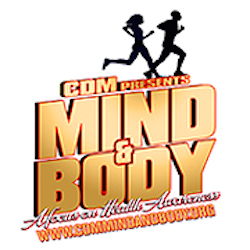 CDM Mind & Body
CDM Mind and Body 5K
CDM Mind And Body is a platform for all things health. We annually take time out to celebrate the local heroes who have made strides in their own health development with a city-wide 5K race/walk and Health And Wellness event. This event includes vendors, classes, workshops, and a fitness challenge. It's a one of a kind experience.
Schedule
Schedule subject to change. Always check with the event organizer for the official schedule.
Show your commitment. Add to your upcoming events!
Are we missing results?
Let us know and we'll get them added.
This website uses cookies to improve user experience. By using our website you consent to all cookies in accordance with our
Privacy Policy