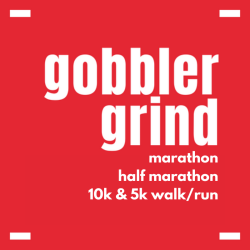 Gobbler Grind
Gobbler Grind 2020
Join us at Corporate Woods in Overland Park for the 24th Annual Gobbler Grind Run! Participants can choose between the Marathon, Half Marathon, 10K or 5K as we get geared up for Thanksgiving (and more importantly, Thanksgiving dinner)!
Schedule
Schedule subject to change. Always check with the event organizer for the official schedule.
Show your commitment. Add to your upcoming events!
Are we missing results?
Let us know and we'll get them added.
This website uses cookies to improve user experience. By using our website you consent to all cookies in accordance with our
Privacy Policy