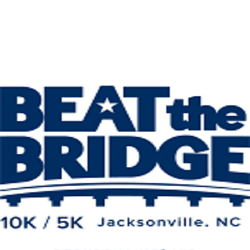 Semper Fi Fund Beat the Bridge
Beat the Bridge 10k and 5k
Beat the Bridge 10K/5K presented by Marine Chevy in beautiful downtown Jacksonville, NC on September 26,2020. Our event will highlight the beauty of the City of Jacksonville, the commitment the military community and local community have to working together. The course will include the Memorial Gardens and TWO bridges. Part of the proceeds benefit Semper Fi Fund. Participate from anywhere! Register for one of our virtual categories.
Race Distances
10K
10K Option 2 Medal & T-shirt
5k
5k Option 2 Medal & T-shirt
Ainsley Rider10k w/shirt/medal
Ainsley Riders 10k
Ainsley Riders 10k w/shirt
Ainsley Riders 5k
Ainsley Riders 5k w/ shirt/medal
Ainsley Riders 5k with shirt
Handcycle 10k
Virtual 5k,10k
Are we missing results?
Let us know and we'll get them added.
This website uses cookies to improve user experience. By using our website you consent to all cookies in accordance with our
Privacy Policy