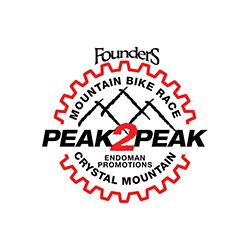 Founders Brewing Co Peak2Peak Mountain Bike Classic
Founders Brewing Co Peak2Peak Mountain Bike Classic 2021
This epic event is held in and around the beautiful and gently rolling terrain which surrounds Crystal Mountain and will start and finish right at the resort!The course is fast and challenging but not so difficult that racers new to the sport won't have a great time. Plus, the pre- and post-race festivities at the Mountain are always a good time and while the adults manage to find their way to "adult" activities (read: quaffing cold ones post-race), the general atmosphere is totally family-friendly.
Schedule
9:30 AM EDT
Expert/Pro/Elite Class
Schedule subject to change. Always check with the event organizer for the official schedule.
Are we missing results?
Let us know and we'll get them added.
This website uses cookies to improve user experience. By using our website you consent to all cookies in accordance with our
Privacy Policy