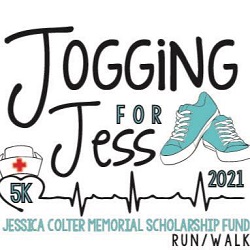 Jogging For Jess 5K Run/Walk
Jogging For Jess 5K Run/Walk
8:00 am. Proceeds benefit Jessica Colter Memorial Scholarship. It began with a running club, affectionately called the Sole Sisters. Jessica Colter was and always will be a Sole Sister. When we tragically lost Jessica we knew we had to keep her memory alive and honor her life. That is how Jogging For Jess - The Jessica Colter Memorial Scholarship 5k Race started. We are a volunteer group working to give back to others in honor of our beloved Sole Sister Jessica.
Schedule
Schedule subject to change. Always check with the event organizer for the official schedule.
Are we missing results?
Let us know and we'll get them added.
This website uses cookies to improve user experience. By using our website you consent to all cookies in accordance with our
Privacy Policy