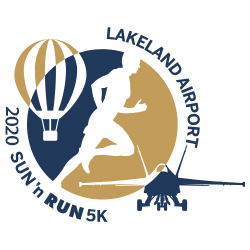 Lakeland Airport SUN n' RUN 5k
Lakeland Airport SUN n' RUN 5k
Road race at Lakeland Linder International Airport (LAL) during the 46th annual SUN 'n FUN Aerospace Expo. The race will begin on the Terminal Ramp as the start line is flanked by the U.S. Air Force Thunderbirds. During the run you will be able to witness the launching of over twenty (20) hot air balloons as the course winds its way down Runway 5/23, Taxiway A, and across various other connecting taxiways and ramps to the finish line.
Schedule
Schedule subject to change. Always check with the event organizer for the official schedule.
Show your commitment. Add to your upcoming events!
Are we missing results?
Let us know and we'll get them added.
This website uses cookies to improve user experience. By using our website you consent to all cookies in accordance with our
Privacy Policy