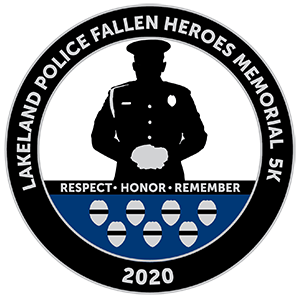 Lakeland Police Foundation Fallen Heroes Memorial 5K
Lakeland Police Foundation Fallen Heroes Memorial 5k
Honor and support Lakeland's fallen police heroes who gave their lives in the line of duty protecting the community. The Annual Fallen Heroes Memorial 5K run generates funds to maintain Lakeland's Fallen Heroes Memorial and to support the families of police officers in their moments of need, just as they support us in our greatest moments of need.
Schedule
7:00 AM EDT
Fallen Heroes 5k
7:00 AM EDT
Fallen Heroes Virtual 5k
Schedule subject to change. Always check with the event organizer for the official schedule.
Are we missing results?
Let us know and we'll get them added.
This website uses cookies to improve user experience. By using our website you consent to all cookies in accordance with our
Privacy Policy