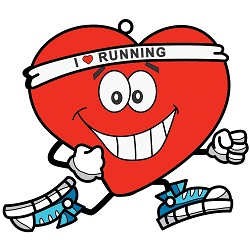 Love The One You Run With 5 Mile Run
Love The One You Run With 5 Mile Run
3:00 pm. Join us for a free timed 5 miler around Bristol. Bring a bag of Valentine candy, cookies, or some sweet treat to share after the run. If its cold we will have hot cocoa if its warm we will have Gatorade. As always dogs on leashes and strollers are welcome. Remember that streets will not be closed so please be careful, obey traffic laws, and run on sidewalks when necessary.
Race Distances
Timed 5 Mile Group Run
Are we missing results?
Let us know and we'll get them added.
This website uses cookies to improve user experience. By using our website you consent to all cookies in accordance with our
Privacy Policy