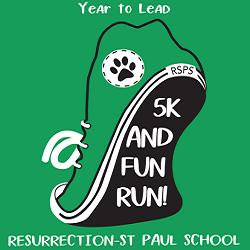 Resurrection-St. Paul 5K and Fun Run
Resurrection St. Paul 5K and Fun Run
RSPS is excited to present our 5th Annual 5K and Fun Run on Friday, May 15, 2020! The 5K Race begins at 6:15 PM followed by the Fun Run at 6:20 PM! It promises to be a fun, family friendly event! Come join us for an opportunity to race through the beautiful neighborhood of Valley Mede followed by activities for the whole family! Walkers and runners of all ages and abilities are welcome!!
Schedule
6:15 PM EDT
One Mile Fun Run
Schedule subject to change. Always check with the event organizer for the official schedule.
Show your commitment. Add to your upcoming events!
Are we missing results?
Let us know and we'll get them added.
This website uses cookies to improve user experience. By using our website you consent to all cookies in accordance with our
Privacy Policy