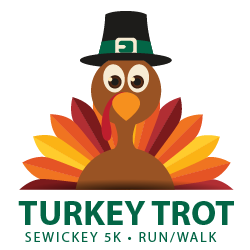 Sewickley Turkey Trot
Sewickley Turkey Trot
The Sewickley Turkey Trot starts and finishes at the War Memorial Park and winds its way through the historic streets and neighborhoods of Sewickley. Proceeds benefit the Faith in Action program, a program designed to meet the transportation needs of the elderly in our community by providing rides to medical treatments and doctor appointments. Join us in supporting those in need!
Race Distances
5K
Family Place Holder
Organizer
Heritage Valley Health System Foundation
Are we missing results?
Let us know and we'll get them added.
This website uses cookies to improve user experience. By using our website you consent to all cookies in accordance with our
Privacy Policy