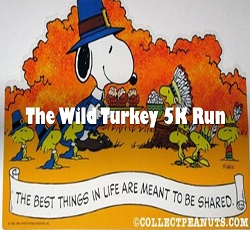 Wild Turkey 5K Run
Wild Turkey 5K Run
5:15 pm. Let's get together just before Thanksgiving at Cascade Draft House in Bristol and do a timed 5K fun run. We're calling it The Wild Turkey Run because even though many races are being canceled, we're going to be wild turkeys and run anyway! Oh, did I say it's free? Even wilder! Stick around after the run for some brews from CDH! Participants will need to be aware of their surroundings, stay on sidewalks and obey traffic laws.
Race Distances
Wild Turkey 5K Run
Are we missing results?
Let us know and we'll get them added.
This website uses cookies to improve user experience. By using our website you consent to all cookies in accordance with our
Privacy Policy